THE LORD'S ANOINTING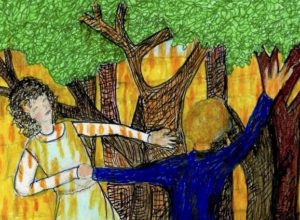 Oil was pouring down – off the trees – and on to the open areas of the top of the ridge. I had seen this oil before, but it is always good to have more of it.
Turn to the Angel section for the continuing history of the Moravian Falls House of Prayer
In January of 2022, we established a new website page entitled "Anna Reads 'The Heavens Opened'".
To enjoy the complete audio recording of "The Heavens Opened," go to the "Anna Reads" section.
Modern Day Mystics has released a videocast interview. Modern Day Mystics VI | Heaven Awaits The Bride | Anna Rountree. To enjoy this program, please visit our Media page
Modern Day Mystics VI – The Heavens Opened – Anna Rountree
Total: 1330667